ADAIR COUNTY, Mo. – A suspect held on several weapons charges has waived his preliminary hearing in Adair County.
On Wednesday, the attorney for  Jimmie Small,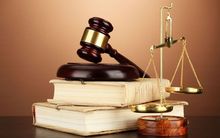 73, of Kirksville, waived his preliminary and filed a motion for bond reduction in the case. Small was charged with first degree robbery, armed criminal action and unlawful use of a weapon, after threatening a man trying to repossess a vehicle. Small reportedly drove the car off a truck and sped away.
Small is bound over to circuit court and the motion for bond reduction will heard in that venue.