UPDATE: 6:30- Earlier today, KMZU brought you information pertaining to reports of shots fired in the 1200 block of N Ely Street early this morning. Since that time the Carroll County Prosecuting attorney has formally filed felony charges against Zachary William Warren, 23, of Carrollton. According to a press release from the Carrollton P.D., Warren shot the victim, who remains un-named, 7 times in the lower legs with a .22 caliber long rifle. Warren has been charged with 1st degree assault and armed criminal action. He awaits a $150,000 cash or corporate surety bond.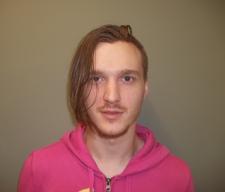 An early morning disturbance in the city of Carrollton resulted in one man being taken into custody and another being admitted in a hospital.
At this time, formal charges have not been filed pending the Carroll County Prosecuting Attorneys review of the probable cause statement.
Allegedly, two men began arguing around 4 a.m. this morning at a residence off Ely Street. Reportedly, the argument then escalated and shots were fired. Allegedly, the two young men involved did know each other.
Captain Cordell with the Carrollton Police Department stated that the incident is currently still under investigation, but they do have one in custody. The other man is reported to have non-life threatening injuries to lower extremities.
Names have not yet been released. KMZU will bring you more information regarding this evolving story as the details become available.