BOONE COUNTY, Mo. — Boone County Deputies were dispatched this morning to St. Charles Road in regards to a report of shots fired.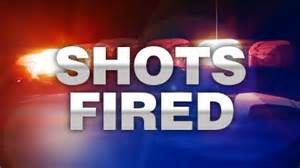 According to a news release Deputies were  dispatched around 1:27 a.m. to the 7500 block of St. Charles Road where a reporting party stated they witnessed a vehicle stopped in the roadway blocking the eastbound lane. They attempted to pass the vehicle but saw the driver extend a firearm out the window and discharged it. The driver then exited their vehicle and approached the vehicle of the reporting party which was already reversing away from the suspect.
Upon arrival deputies made contact with 38 year old Luke M. Colyer of St. Robert. Colyer was taken into custody and charged with unlawful use of a weapon, assault in the third degree, driving while intoxicated, driving while suspended and unlawful use or possession of drug paraphernalia.