COLUMBIA, Mo. — Two were arrested in Columbia this morning after a shots fired call.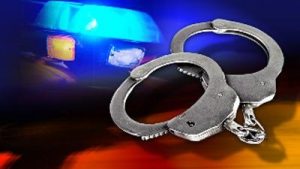 According to a news release officers were dispatch to the 1000 block of Claudell Lane for a shots fired call around 4:49 a.m. Officers located a vehicle in Columbia Square Apartments.
The driver Jamal Jones, 33, of Illinois had a handgun in his waistband and took off on foot. Passenger  Marlin Cortez Johnson, 20, of Columbia, exited the vehicle. After being ordered to the ground officers attempted to take Johnson into custody. Johnson tried to pull away but was finally apprehended.
Jones was taken into custody and Stadium and Ash Street.
Officers located multiple shell casings at the scene that matched live rounds inside the vehicle.
Jones was charged with arrested for possession or sale of certain weapons prohibited, felony resisting or interfering with an arrest and misdemeanor stealing. Johnson was arrested for resisting or interfering with an arrest.
Both were transported and released to the Boone County Jail.