(HARRISONVILLE, MO) – University of Missouri – Extension and Lincoln University Cooperative Extension Farm Outreach Program are working together to put on the Show-Me Sheep and Goat Project.
"With the ability to have more profit potential than most other enterprises, sheep and goat producers sometimes have problems marketing their animals or products," says Susan Jaster of the Lincoln University Innovative Small Farms Outreach Program. If you want to raise sheep or goats for meat or milk, you can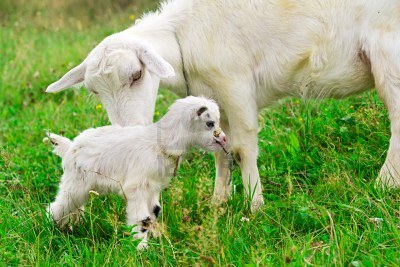 learn how to raise and market them successfully from this series of classes. This four week program will allow participants the ability to learn how to run their sheep and goat operation as a business. It will also allow participants to learn how to manage their sheep and goats to enhance productivity.
This series of classes is for beginners or experienced producers as well as those looking to enter into another farming enterpise to increase revenues. When more than one kind of livestock graze a pasture, there can be several advantages gained. Grazing more than one species on a unit of land can more fully utilize the plants available and produce more meat (and profit) from that unit. This type of multi-species grazing behavior is also healthier for the land and forage, keeping the various types of plants in better ecological balance.
The Show-Me Sheep and Goat Project course includes 4 evening classes on: May 21, May 28, June 4, and June 9. The classes will be held from 6:00 to 9:00 p.m. at the Cass County
Extension Center in Harrisonville, MO (201 West Wall St., Harrisonville, MO 64701). The
The Show-Me Sheep & Goat Project is a 4-week program to help producers gain knowledge to improve their operations. Topics covered will include: legal issues, marketing, finances, pasture management, reproduction and selecting breeding stock.
Dates: May 21st, May 28th, June 4th, & June 9th
Location: Cass County Extension Center
Time: 6:00pm – 9:00pm
Contact: Nathanial Cahill
Ag. Business Specialist
Email: [email protected]
Phone: (660)747-3193
Fee: $30 per person or $50 per couple/entity
Registration is required by May 20th
If you need special accommodations because of a disability, or if you need materials in an alternative format, please inform me immediately.
"University of Missouri Extension provides equal opportunity to all participants in extension programs and activities, and for all employees and applicants for employment on the basis of their demonstrated ability and competence without discrimination on the basis of their race, color, religion, sex, sexual orientation, national origin, age, disability or status as a protected veteran".