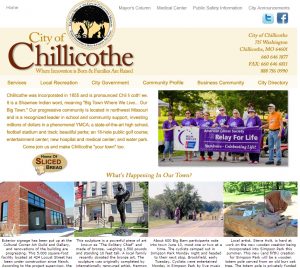 CHILLICOTHE, Mo. – Members of the Chillicothe City Council gathered Monday night, October 10, 2016, for a regular session. Click to hear KMZU's Mike Stone speak with City Administrator Ike Holland.
Part of the agenda included a public hearing on authorizing the submittal of an enhancement grant application for a sidewalk from Hedrick Medical Center to Simpson Park. City Administrator Ike Holland explained this was not the first time the submission was talked about.
Holland explained the town would not know if it's approved until January.
Also as part of the regular session the Council entered into an agreement with local manufacturer Sonoco for a rail spur expansion. Sonoco is applying for a development grant and needed the city's backing.
City Administrator Ike Holland explains what support Chillicothe would be giving by signing an agreement.
KMZU news asked Administrator Holland what benefits it would bring to the community.
Council passed a resolution and moved on to other business.
Also part of the agenda Monday was a discussion with City Attorney Robert Cowherd on crafting an ordinance regarding cell towers and permits. The reason was to have guidelines in place in case additional telecommunication companies wish to place new towers in the community.
You can find agendas for upcoming City Council meetings as well as minutes of past sessions by logging on to the Chillicothe website.