A guilty plea was entered Tuesday for the July deaths of two sisters.  A Platte County Judge has sentenced Clifford Miller, 32, of Trimble, to two consecutive life sentences without the possibility of parole.
Miller reportedly suffocated Britny Haarup, 19, and Ashley Key, 22, at their home, and it appears he had sex with Haarup after she was dead.  Their bodies were later found in a field near County Line Road in Edgerton.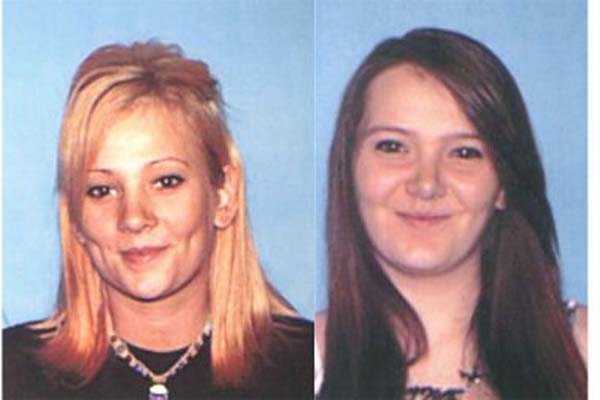 In exchange for Miller's guilty plea, the prosecuting attorney has agreed not to seek the death penalty.
Press Release from the Platte County Prosecuting Attorney
A man who murdered two sisters and apparently had sex with one of them after she was dead will spend the rest of his life in prison. Clifford D. Miller, 32, of Trimble, pleaded guilty on April 23 in Platte County Circuit Court to murdering Ashley Key and Britny Haarup in their Edgerton home.
Platte County Prosecuting Attorney Eric Zahnd said, ""Clifford Miller committed two tremendously violent and horrific murders, one of them accompanied by sexual deviance that nearly defies comprehension. The fact that he will breathe his last breath in prison is just and appropriate."
Miller pleaded guilty after Zahnd agreed not to seek the death penalty in the case. Zahnd said that while the case contained aggravating circumstances sufficient to impose the death penalty, he agreed to forgo that punishment to respect the unanimous wishes of the victims' family.
During the plea hearing, Miller admitted he murdered Britny Haarup and Ashley Key on July 13, 2012. Haarup's fiancé came home and found the two women missing from their home in Edgerton. A 2002 Dodge Ram pickup was also missing. Haarup's two infant children were at the home together in the same baby crib.
Miller admitted going to the home intending to rape Haarup. When he arrived, Key was sleeping on the couch in the living room. She awoke and confronted him. Miller then hit her with a nearby object and suffocated her until she quit moving.
After murdering Key, Miller admitted he sat on the couch next to Key and contemplated what to do next. He decided his only option was to get rid of both women. Miller then located a piece of wood and went into the bedroom where Haarup was sleeping.
While Haarup was still sleeping, Miller struck her in the head with the piece of wood. Miller said he also used a pillow to suffocate Haarup.
Miller told detectives that he still wanted to have sex with Haarup. The Kansas City, Missouri Police Department Crime Laboratory confirmed that the defendant's DNA was found on the victim's vaginal swab and in semen found on her knee.
Miller then removed the bodies from the home, loaded them in the Dodge Ram pickup and dumped them near County Line Road in Edgerton, Missouri.
Judge Owens Lee Hull, Jr. sentenced Miller to two consecutive terms of life in prison without the possibility of probation or parole for the murders.
Zahnd said, "It is my decision alone whether to pursue the death penalty in any eligible Platte County murder case. But in this case with its specific facts, with these victims and this family, it seemed wrong to compound the pain these murders have already caused by forcing the family members to endure a death penalty trial they would prefer to avoid."
The case was investigated by the Platte County Sheriff's Department, which was assisted by the Clinton County Sheriff's Department, the Clay County Sheriff's Department, Clay County Park Rangers, the Missouri Department of Conservation, the Kansas City, Missouri Police Department, the Missouri State Highway Patrol, the Jackson County Medical Examiner's Office, the Clinton County Coroner's Office, the Parkville Police Department, and the Edgerton Police Department. The case was personally prosecuted by Zahnd, First Assistant Prosecuting Attorney Mark Gibson, and Assistant Prosecuting Attorney Kevin Humiston.
A photo of Miller is attached. If you need additional information, please feel free to contact our office's media liaison, Jill Brockman.
Eric G. Zahnd
Platte County Prosecuting Attorney
415 Third Street, Suite 60
Platte City, Missouri 64079
(816) 858-3476
(816) 858-3472 (fax)