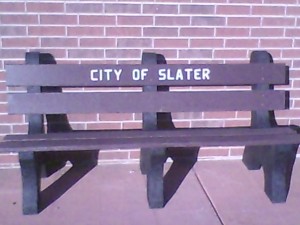 SLATER, Mo. – The Slater City Council met Tuesday, April 19, 2016, with a full agenda including the swearing in of returning and new council members. KMZU's Mike Stone spoke with City Administrator Russell Griffith about the meeting, click below to listen.
During the Tuesday night meeting of the Slater City Council, city leaders discussed an annual event. City Administrator Russell Griffith spoke about Steve McQueen Days.
Council also spoke about the possible upgrade to drive by meter readers for the electric rates, but it will be some time before all households can be upgraded due to costs. Administrator Griffith says council also agreed to move forward with maintenance on the city's water supply system.
Griffith says the total cost will be approximately $5,600 for all four storage facilities.
Griffith also invited the public to the city wide garage sale Saturday, May 7, 2016.
The Slater council will next meet on Tuesday, May 3, 2016 at 7 p.m.