SALINE COUNTY, Mo. – A formal arraignment will take place this morning for three Slater residents accused of arson in Saline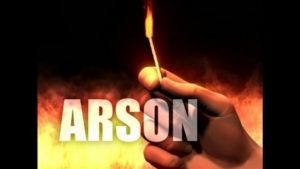 County.
The public defender agreed to represent Jordan D. McDaniel, 18, on a charge of felony arson in the second degree. McDaniel and two members of his family, Lillian McDaniel, 41, and Sabrina Reeves, 20, will be arraigned at 9 o'clock this morning. All three and Joshua Reeves, 28, were charged after fire gutted a home in Miami on October 16, 2018.
A message from Joshua Reeves warned the victims that their house would burn that day.