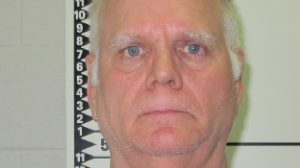 MARSHALL, Mo – A case review Monday is scheduled for a man accused of murder.
June of 2016, Donald Bruce Owens, 58, was charged with two felony counts of murder in the first degree, and two felonies for armed criminal action and burglary in the first degree following the fatal shootings of Ryan Sanders, and Bonnie Hupp in Slater.
The 9 a.m. review in Saline County follows motions Thursday, January 5, for a mental examination of the defendant.