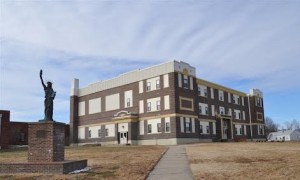 Click below to listen to KMZU's Ashley Johnson speak with Sarah Mariott, the Elementary and Junior High School Principle for the Slater School District.
SarahMariott
The Slater School District will be hosting their second annual Trivia Night and this year it will be used to contribute funding for improvements on the outdoor playground. Sarah Mariott said the funds raised from last years trivia night were a major contributor to the construction of the schools outdoor basketball court. This year there will also be a silent auction comprised of items donated by local businesses.
Trivia Night will take place on Friday, March 20, 2015 beginning at 7 p.m. at the Knights' of Columbus Hall in Marshall, Missouri. This event is BYOB and bring your own snack.  The cost for this event is $100 per team and the teams can a maximum of 8 people, but there is no minimum requirement. Registration is preferred, but not required and you can do so by contacting the Slater school at (660) 529-2278.