SALINE COUNTY, Mo. — A counsel status hearing for a Slater man who reportedly engaged in a shoot-out with police on Sunday, May 28 has been continued.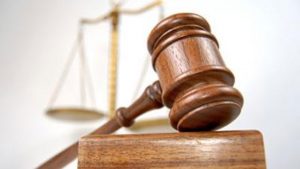 According to court documents, Charles Townsend, 30, allegedly shot at officers with the Slater Police Department before a Highway Patrol SWAT team was called in to attempt to take control of the situation.
After a more than six-hour stand off with authorities, Townsend was detained and charged with first degree felony assault on a special victim, armed criminal action, resisting with a felony arrest and unlawful use of a weapon.
Townsend is now scheduled to appear in a Saline County court room for a counsel status hearing at 9:00 a.m. on Wednesday, June 14.