PLATTE COUNTY, Mo. — A Kansas man was detained early Friday morning in Platte County on multiple drug-related charges.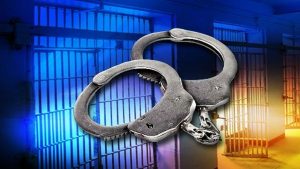 According to an arrest report from the Missouri Highway Patrol, troopers arrested Joseph D. McGee, 37, of Leavenworth, Kansas, at about 3:42 a.m. Friday.
McGee is accused of felony possession of methamphetamine, felony possession of narcotics, possession of less than 10 grams of marijuana and unlawful use of drug paraphernalia. McGee was also wanted on a felony Platte County warrant.
McGee was taken to the Platte County Jail to be held without bail. Formal charges are currently pending.