KANSAS CITY, Mo. (NAFB) — Barring a weather catastrophe in the United States, there isn't much that's likely to change USDA's corn production calculation.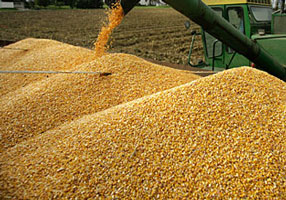 Early corn yield reports have so far been good but also pretty variable. A disease called diplodia has been a concern also and some are trying to put these items together to bring to the USDA and make a case for lowering it's corn yield estimate.
Darrel Good, University of Illinois Agricultural Economist, says, "The fact is, if you look at history, the last 20 years for example, there's a strong tendency for the corn yield estimate to get higher in January compared to what it was in September, that's happened 70 percent of the time in the last 20 years almost 70 percent of the time in the last 40 years, so those looking for a lower yield estimate would be bucking history just a little bit but you can't rule it out."
Good doesn't think it will be by much if the USDA yield changes. It won't be enough to alter the supply/demand balance sheet changing it from a surplus to a tight supply situation and he doesn't expect the USDA to change acreage numbers much either.
The difference in acreage figures released in August and then again in September from the Farm Service Agency, was very small.
Good says this tells him that reporting is occurring at a very timely fashion, probably has occurred early and I would not look for much more of an increase in FSA acreage in subsequent reports.
"Now we look at where is FSA compared to the NASS estimate and historically when the dust settles on corn, NASS acreage is 3-3.5 percent higher than FSA , about 2 percent higher than FSA on soybeans and if you look at where we are right now, we're right in that range," says Good
He also does not expect NASS to change its corn acreage estimate very much going forward. The U.S. will be left with record corn yield and production figures if this is the case.