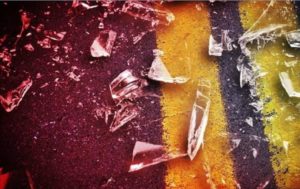 ROSENDALE, MO – A weather-related vehicle crash Monday morning injured a St. Joseph driver.
Troopers say the vehicle, driven by Beth Shepherd, 39, was traveling too fast for slippery conditions, when it slid off the north side of 48 Highway, west of Rosendale, into a ditch.
Shepherd was transported to Mosaic Life Care for treatment of moderate injuries.