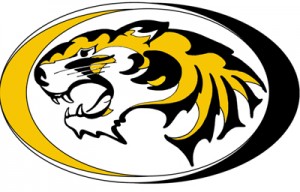 SEDALIA — Fall sports and activities will look a little different at Sedalia schools this upcoming term due to the new guidelines made by the Smith-Cotton Activities Office on Friday.
According to the news release, the activities office has been working closely with the Central Missouri Activities Conference to come up with the guidelines that will be the best fit for the school. The office noted that the health and safety of the students, coaches and community were the highest priority when developing the guidelines.
Attendance to football, volleyball and soccer games will be limited to 50% of the venue's capacity for that sport. At this time, there are no restrictions on spectators for golf, cross-country, tennis and softball as those venues have enough space outside to allow for social distancing, according to the release.  Attendance guidelines for out-of-town events will fall under the direction of the respective school district.
There will not be general admission to any football, soccer or volleyball games. Fans will need entry passes to be allowed into those events in Sedalia and other CMAC schools. Students participating in certain events will get eight numbered entry passes to distribute to their families or whomever else they choose. The events in which participating students will receive the passes are: band, cheer, dance, football, boys soccer, softball and volleyball. The number of entry passes that may be used at certain events will be determined by the home school's current guidelines.
According to the release, face coverings will be required for all spectators. If someone is seated alone or with members of their household and can maintain social distancing, than a mask is not required. A mask is required for entering and exiting any facilities or visiting restrooms. Congregating in public areas is prohibited as well.
Activity passes will not be offered for sale during the fall sports season and there won't be any concession sales at events in Sedalia. Outside food and drink will be allowed until concession stands reopen, according to the release.