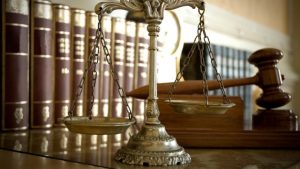 PETTIS COUNTY, Mo.- On Friday, January 27, 2017, formal charges were filed against a Smithton man on allegations of manslaughter relating to an accident in July of 2016.
According to the probable cause statement, on Friday, July 22, 2016, the Missouri Highway Patrol was dispatched to a motor vehicle crash in the area of Route HH and Randall Road in Pettis County. Upon arrival, Patrick K. Gwaltney, of Sedalia was fatally injured laying in a ditch along side the road.
The crash occurred as Marty Kropf, 27, was eastbound on Route HH and rear-ended Gwaltney while he was riding a bicycle in the same lane. Kropf was arrested on scene and was released to the Pettis County Sheriff's Office.
Kropf is being charged with felony first-degree involuntary manslaughter and four other misdemeanor/infraction charges.
A warrant was issued for Kropf and bond has been set at $5,000. Future court dates are pending.