JEFFERSON CITY, Mo— A southern Missouri woman was sentenced Tuesday, February 16, 2016, in federal court, after pleading guilty August 4, 2015, to wire fraud, money laundering and failure to file a tax return.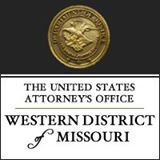 According to a release from the office of Tammy Dickinson, U.S. attorney for the Western District of Missouri, Terina Carney, 50, also known as Terina Humphrey, of Lebanon, admitted to defrauding numerous investors for a total of $697,918.
Carney, the owner of Riverside Lease, LLC, told investors their money would be used for startup businesses until long-term funding from a financial institution could be obtained by the business. She promised once the business found long term funding and returned payment; the investor would receive their initial payout plus 10 to 30 percent interest. Carney instead used investments to pay other investors or for personal expenses.
Carney will now serve three years in federal prison without parole.
Restitution was also order in the amount of $396,246 to victim investors and $118,241 to the IRS.