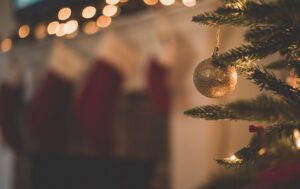 CARROLLTON — Southside Baptist Church in Carrollton is gearing up to host its annual Dinner Theater. Here to tell us more about what the Dinner Theater entails is coordinator, Mary Davis.
This year's dinner theater will include a concert by the Farnum family singers.
Seats must be reserved this year, due to the COVID-19 pandemic to properly space tables for social distancing, she says. However, space is still available.
For those who would like to experience the Farnum Family singer, but are unable to attend the theater Saturday evening, Davis says the group will also perform at Sunday services.
With the coronavirus case count high in Missouri, Davis elaborates about what measures Southside Baptist Church is taking to ensure the safety of this year's theater-goers.
Lastly, Davis tells KMZU why she enjoys the Southside Baptist Church Dinner Theater each year.
The dinner theater takes place Saturday, December 19, at 6 p.m. For reservations, call 660-542-0410.