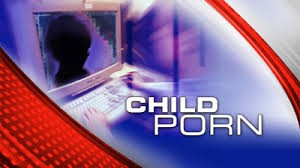 SPRINGFIELD, Mo. (Press Release) – Tammy Dickinson, United States Attorney for the Western District of Missouri, announced that a Neosho, Mo., man pleaded guilty in federal court today to receiving and distributing child pornography.
Blake Altman, 33, of Neosho, pleaded guilty before U.S. Magistrate Judge David P. Rush to the charge contained in a June 16, 2015, federal indictment.
By pleading guilty today, Altman admitted that he received and distributed child pornography over the Internet from Aug. 14 to Oct. 1, 2014. Law enforcement officers executed a search warrant at Altman's residence after he was identified in an undercover investigation into the distribution of child pornography via peer-to-peer file-sharing software. Undercover officers downloaded images and videos of child pornography from Altman's computer. Officers seized Altman's laptop computer, which contained images and videos of child pornography.