KANSAS CITY, Mo. (NAFB) — The price of soybeans has rallied so much this season that one agricultural economist is doubtful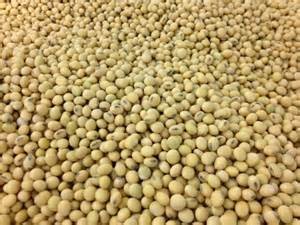 there is much additional upside potential.
New crop soybeans are worth about two-and-half dollars more today than back in February when farmers purchased insurance to cover the price risk inherent in farming. The rise has to do with a short crop from South America, above average temperatures in the United States, and only scattered rainfall in the mid-section of the nation.
Farmers can now sell beans for about $11 a bushel for fall delivery, and that doesn't seem too bad to University of Illinois agricultural economist Darrel Good. "Well there is a potential for prices to move even higher with stressful summer weather. That potential may be less than the potential for corn depending on the magnitude of planted acres since soybean prices have already experienced a sharp rally and soybean yields are generally less sensitive to summer weather than our corn yields."
The path soybeans have taken to higher prices is pretty clear. The July contract at the CME Group in Chicago is up 25 percent since April 1, 2016. The rally came as the market came to grips with a 200 million bushel reduction in the estimated size of the combined Argentine and Brazilian soybean crops and the resulting surge in export demand for U.S. soybeans. The next stop on this price train forward is the end of month reports from the United States Department of Agriculture. USDA will release the Acreage and Grain Stocks reports June 30th.
Good calculates the expected June 1 Grain Stocks for soybeans near 842 million bushels. He believes there is room for a surprise in the Acreage Report. USDA's survey of farmers in March put expectations at 82.236 million acres. This number could be higher for a couple of reasons. "The consensus seams to be that the June acreage report will reveal that acreage exceeded intentions due to some switching of intended corn acreage to soybeans as a result of the increase in soybean prices relative to corn prices since March and the delayed corn planting in parts of the eastern corn belt."
Soybean acreage may also exceed intentions, as a result of total acreage of spring planted crops exceeding intentions reported in March.