CAMDEN COUNTY, Mo. – Two passengers were injured when a boat capsized in Camden County Saturday afternoon.
The incident occurred on the Gravois Arm of the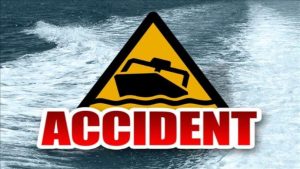 Lake of the Ozarks around 5:20 yesterday afternoon. The Missouri Water Patrol says Troy Garison, 55, of Lee's Summit was driving too fast for conditions when his vessel overturned, ejecting his two passengers. Dawn Briney, 48, of Ozawke, Kansas, and Audra Erk, 38, of Pleasant Hill were transported to Lake Regional Hospital with moderate injuries after the crash.
No one on the boat was wearing a life jacket.