LAFAYETTE COUNTY, Mo. – An early morning speeding stop, landed a driver in the Lafayette County Jail.
According to the Missouri Highway Patrol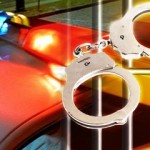 arrest report, a trooper stopped Douglas M. Pryor, 53, of Columbia around 2:22 a.m. Saturday, December 5, 2015, for exceeding the speed limit. During the stop, Pryor was alleged to have been in felony possession of a controlled substance – methamphetamine, misdemeanor possession of marijuana and unlawful use of drug paraphernalia.
Pryor was placed on a 24 hour investigative hold at the county jail.