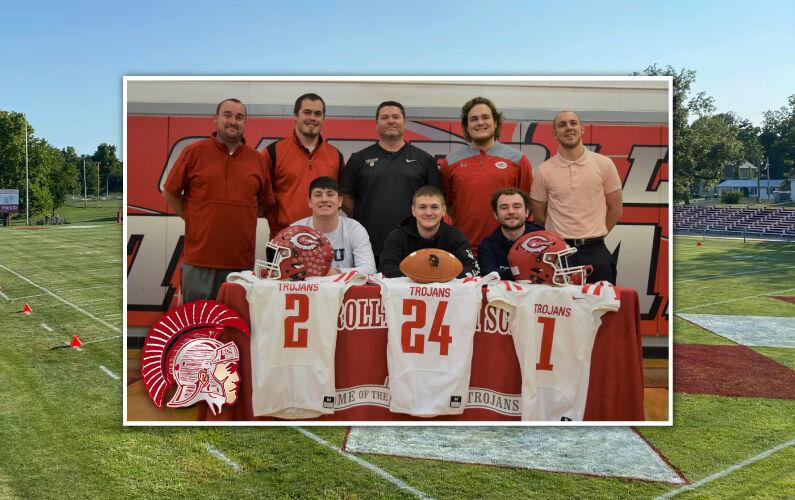 CARROLLTON – Three senior football players from Carrollton High School signed letters of intent on Monday. The trio helped Carrollton pick up its first district playoff win since 2010 when the Trojans defeated the Fayette Falcons  in 2019.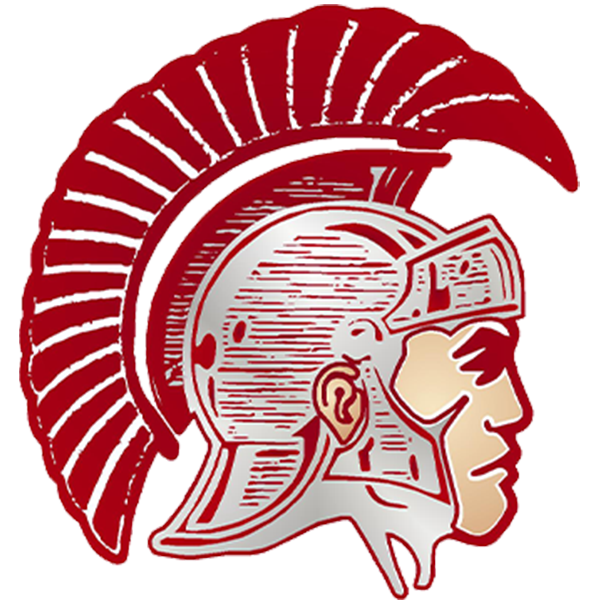 One of the three taking his football career to the collegiate level is Gavin Claud. Claud signed a letter of intent to play football at Missouri Baptist University on Monday. Gavin, a four-year starter, began as a wide receiver then spent the rest of his high school career taking snaps and commanding the Trojan offense as the quarterback. Claud also played in the secondary for the Trojan defense, and earned Class 1 All-State punting honors during his junior and senior seasons. Other accomplishments in his high school career include multiple all-district and all-conference honors,  along with a spot on the KMZU Dream Team in 2019 & 2020.
Gage Fitzpatrick has also signed with Missouri Baptist. Fitzpatrick shined as a slot receiver for the Trojan offense and also spent time at the quarterback position over the past two years when Claud was sidelined. On the other side of the ball, Gage helped the pass defense by playing a key roll in the secondary for the Trojans. Fitzpatrick earned MRVC East all-conference honors during his senior season.
Darrik Diamond has signed with Missouri Valley College in Marshall. During his junior and senior seasons, Diamond spent time on offense catching passes as a wide receiver and getting carries at running back. Defensively, Diamond was a force at linebacker during his senior year for the Trojans. He earned a spot on the KMZU 2020 Dream Team and also earned all-conference honors at linebacker.