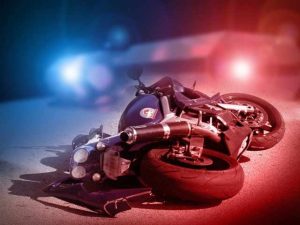 SEDALIA, Mo.- Around 8:00 p.m., Thursday night, the Sedalia Police Department responded to reports of a motor vehicle collision involving a motorcycle in the area of US 50 Hwy and Ruth Ann Blvd.
A motorcycle driven by Ilya F. Malyk, 18, of Springfield, Mo., was traveling eastbound on US 50 Hwy when he collided with another vehicle driven by 66 year old Doris Mergen of Sedalia, Mo., as she was making a left turn onto Ruth Ann Blvd.
Malyk was fatally injured as a result of the collision. The crash is currently under investigation and Sedalia Police Department is urging anyone with information on the incident to contact the Traffic Unit at 660-826-8100.