COLE COUNTY, Mo. – A Springfield, Illinois., woman is being charged with drug delivery.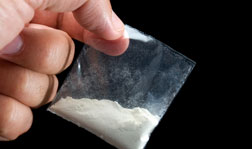 The Cole County Sheriff's Office arrested Lorinda M. Cartwright, 39, Sunday, May 1, 2016, on one felony count of delivering or attempting to deliver a controlled substance at a correctional facility, city or county jail, or private prison or jail.
A bond is set at $10,000, cash or surety.