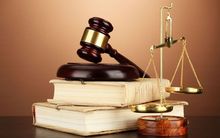 ST. CHARLES, Mo. (AP) — A St. Charles man is charged with second-degree murder for allegedly killing his uncle during a fight at the victim's farm, then burning the body in a field.
Charges were filed Wednesday against Nicholas Preli, 25, in the death of Paul Fischer, 59. Preli is jailed on $500,000 bond.
Fischer's remains were found Monday afternoon in a field in northern St. Charles County.
Court records say Prelmi shot Fischer during an argument Saturday. The argument began when Fischer complained that Preli had made ruts in the gravel driveway with his all-terrain vehicle.