ANDREW COUNTY, Mo. — A St. Joseph man is arrested after his sixth DWI charge.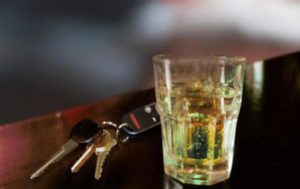 Charging documents state Highway Patrol conducted a traffic stop on County Road 362 Sunday afternoon and found Joe D. Jones Jr. to be intoxicated behind the wheel. The traffic stop was initiated after Jones allegedly failed to use a turn signal.
Court documents do not list the time frame of the 6 DWI charges.
Jones is charged with habitual DWI and an unregistered vehicle.