DEKALB COUNTY — A St. Joseph man is behind bars after being arrested for multiple drug charges and two outstanding felony warrants.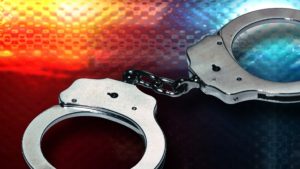 The arrest report indicates that troopers aprehended Brian L. Poling II, 30, in Dekalb County at 10:16 p.m. Friday.
Poling was found to have a felony warrant out of Buchanan County along with a second felony warrant for a probation and parole violation.
Additionally, Poling has been charged with felony possession of a controlled substance, misdemeanor possession of less than 10 grams of marijuana, unlawful use of drug paraphernalia and no seat belt.
Troopers transported Poling to the Daviess-Dekalb Regional Jail where he is listed without bond.