UPDATE:  6 p.m. July 14 – Burglary suspects out of Buchanan County have been identified.
Deputies responded to reports of burglary at 50 Mackenzie Drive off Mansfield road Thursday afternoon. Two persons were found at the property. Jason Griffey was arrested and taken into custody for outstanding warrants. A second suspect fled into the house and hid from law enforcement in the attic. He was later pronounced dead at the scene. Law enforcement say the cause of the death of Tony Miller, 52, could have been from drug overdose.
An investigation is ongoing.
BUCHANAN COUNTY, Mo. – A St. Joseph man died in an attic while hiding from deputies in Buchanan County Thursday evening.
According to the Sheriff's Office,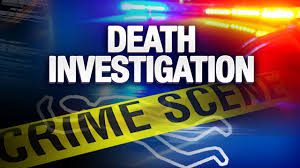 deputies responded to a reported burglary on McKenzie Drive, South of St. Joseph around 6:00 yesterday evening. Two men fled when deputies arrived on scene. One man was taken into custody after a short chase. The Sheriff said the other man ran into the home and apparently hid in the attic. The man apparently expired while hiding in the crawl space.
A preliminary autopsy points toward a drug overdose as the cause of death.