KANSAS CITY, Mo. – Tammy Dickinson, United States Attorney for the Western District of Missouri, announced that a St. Joseph, Mo., man was sentenced in federal court today for role in a large-scale conspiracy that distributed more than 15 kilograms of methamphetamine in St. Joseph and across a four-state region.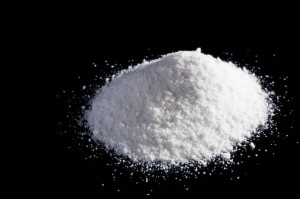 Shannon Wayne Martinez, also known as "Big Homie," 39, of St. Joseph, was sentenced to 15 years in federal prison without parole by U.S. Chief District Judge Greg Kays .
The court also ordered Martinez to pay a money judgment of $444,000, which reflects the amount of methamphetamine for which Martinez was responsible (6.8 kilograms, or 240 ounces) at a street price of $1,850 per ounce.
In total, nearly $1 million worth of methamphetamine was distributed during the conspiracy.
In 2010, the Buchanan County Drug Strike Force and the Drug Enforcement Administration initiated an investigation into a drug-trafficking organization distributing methamphetamine in northwest Missouri, northeast Kansas, southern Iowa and Nebraska.
Martinez pleaded guilty to participating in a conspiracy to distribute methamphetamine and to participating in a money-laundering conspiracy on November 17, 2015. Martinez admitted that he procured pound quantities of methamphetamine from sources in Kansas City, Mo., which he then distributed to co-conspirators.
Martinez was the head of a drug-trafficking organization that included co-defendants in the St. Joseph area. Martinez and others used Rick's Upholstery Shop in St. Joseph, owned by co-defendant Ricky Alan Angst, 59, of Amazonia, Mo., as a front for drug trafficking. Angst has pleaded guilty to maintaining a drug premises and awaits sentencing.
Martinez is among 24 defendants charged in a November 15, 2013, federal indictment, all of whom have either pleaded guilty or been convicted at trial.
This case was investigated by the Buchanan County Drug Strike Force, the Drug Enforcement Administration, the FBI, the Kansas City, Mo., Police Department, the St. Joseph, Mo., Police Department and the Buchanan County, Mo., Sheriff's Department. It is being prosecuted by Assistant U.S. Attorney Bruce Rhoades.