GRUNDY COUNTY, Mo. — A one vehicle accident this morning led to moderate injuries for a St. Joseph resident.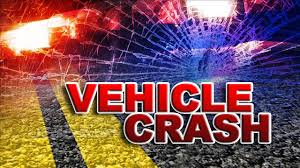 According to an online crash report, at 9:38 a.m. Kristopher R. Fowler, 29, was traveling east when he slid off the right side of the road and struck a highway sign.
The vehicle then over corrected then traveled off the north side of the road, struck a ditch and overturned.
The vehicle then came to rest upright.
Fowler was transported to Harrison County Community Hospital for treatment.