CHILLICOTHE, Mo. — A St. Louis woman was arrested following a high speed chase on Highways 65 and 36 in Livingston and Linn counties.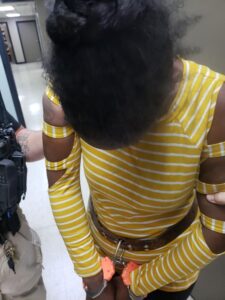 Livingston County Sheriff Steve Cox states a Carroll County deputy was stopped on the Grand River Bridge when an northbound white SUV drove through the construction site at 60 mph, over the 35 mph limit.
The driver, 37-year-old Stephanie Byrd then sped onto Highway 36 at speeds near 120 mph. The motor eventually blew and Byrd was arrested in Linn County, near Meadville Junction. The release states Byrd was not always cooperative with police.
Formal charges are pending.