LIVINGSTON CO, Mo. — A man was arrested in Livingston County after police responded to a report of burglary on Sunday.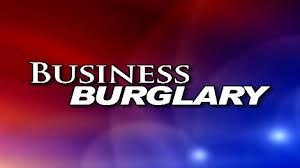 Charges were filed against Gregory Spickerman, 56 from St. Paul, Minn. for stealing two televisions from a Walmart in Chillicothe. Police identified Spickerman from parking lot surveillance video and were able to find Kellen Spickerman in the parking lot, who then led them to a residence where Gregory was occupying.
Upon questioning and video evidence, Spickerman denied the allegations towards him.
Officers found the stolen TVs in a storage unit on Hickory Street. Spickerman is being charged with burglary in the first degree and is being held at the Daviess/Dekalb County Regional Jail on $20,000 bond. A preliminary hearing is scheduled for September 26 at 9 am.