CARROLL COUNTY, Mo. — The Missouri River has begun to crest throughout Northwest Missouri.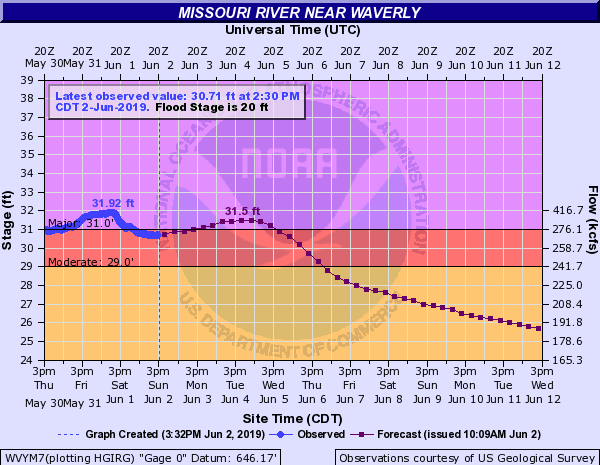 The National Weather Service is predicting the river at Waverly to crest sometime between Tuesday and Wednesday and then fall to minor flood stage by the weekend.
Carroll County Presiding Commissioner Stan Falke says with the impending weather this week, they are monitoring the situation.
Falke took part of a meeting with other officials Sunday afternoon. Falke said they created a contingency plan if floodwaters continue to rise.
Sandbagging operations in Norborne were cancelled Sunday due to dangerous road conditions. Falke said they have a surplus of sandbags if conditions worsen.
With the possibility for more incoming rain this week, officials are planning for the worst.