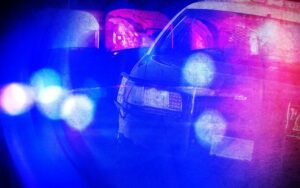 CHILLICOTHE, MO  – Police in Chillicothe responded to an incident Monday afternoon involving a potentially armed man.
An activity report from police says officers responded to 600 block of Webster in response to a subject allegedly threatening to shoot his neighbor, and police. After a perimeter was established, officers were able to convince the person to surrender themselves without incident.
The person was placed on a 24-hour hold pending recommended charges to include burglary, harassment, and armed criminal action.