Stanley Allen Moyer, Sr., 89, of Richmond, Mo., died Sunday, August 26, 2018.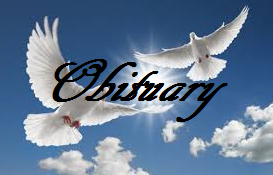 A memorial visitation will be held on Friday, August 31, from 6:00 p.m.-8:00 p.m., at Thurman Funeral Home in Richmond. Inurnment will be by the family at a later date in Todd's Chapel Cemetery west of Richmond. Please share your memories with the family by visiting www.thurmanfuneralhome.com
The family suggests memorial contributions be made to the Church of Christ in Richmond and can be left at or mailed to Thurman Funeral Home in Richmond.