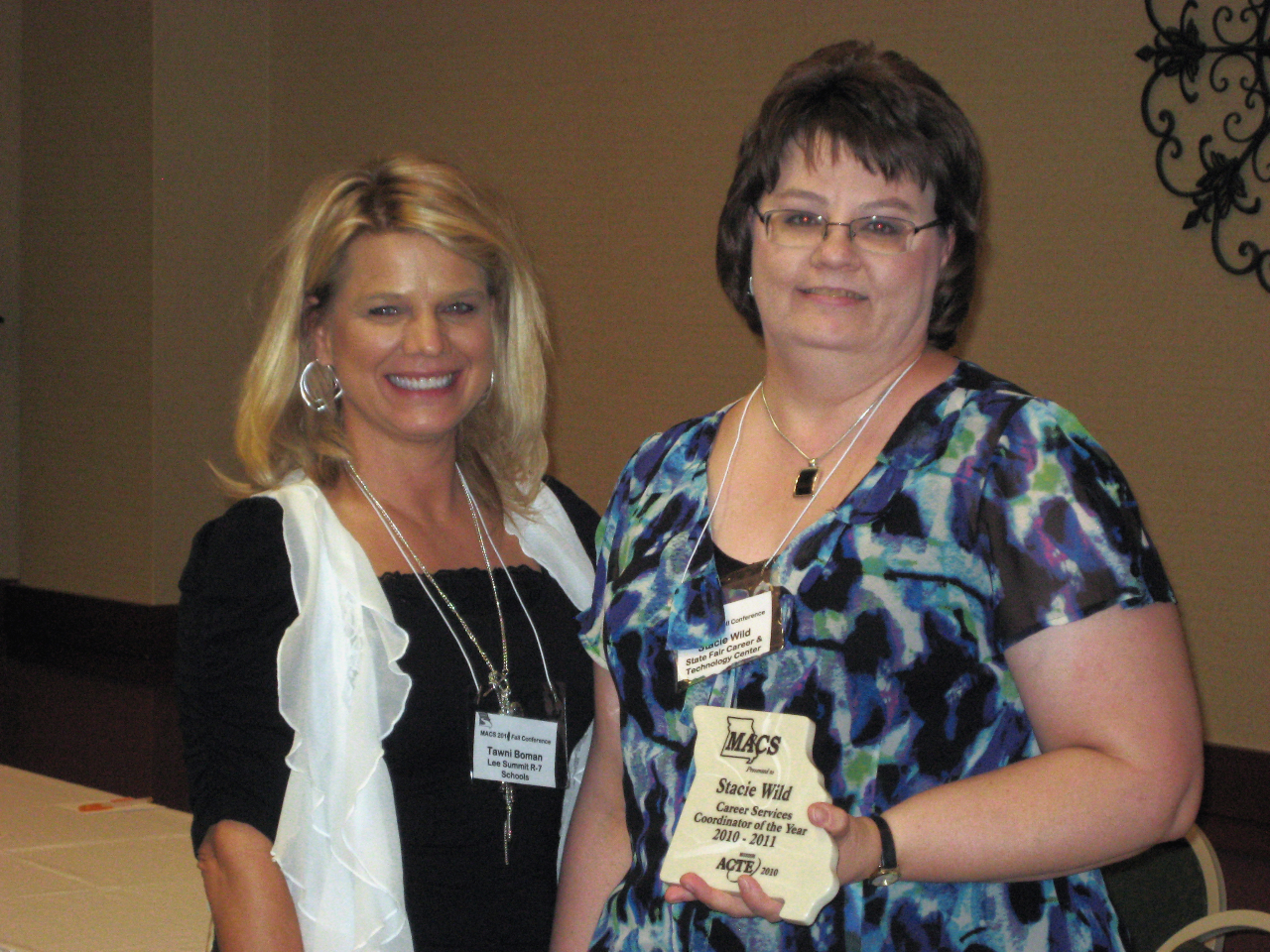 A staff member from the State Fair Career and Technology Center was honored at a regional conference.  Click to hear KMZU's Bob Allen talk with State Fair Career and Technology Center Guidance and Placement Coordinator Stacie Wild:
Stacie Wild
Press Release from State Fair Community College
Stacie Wild, Guidance and Career Services coordinator at State Fair Career & Technology Center, was honored as Career Services Coordinator of the Year by her peers at the annual Missouri Association of Career Services (MACS) division conference Sept. 22-23 in Columbia. She has been a member of MACS, a division of the Missouri Association for Career and Technical Education, for 13 years and has served as treasurer for six years. At left is Tawni Boman, MACS president.