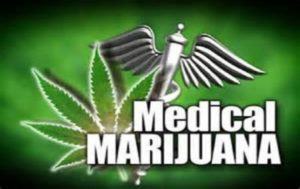 JEFFERSON CITY — Licenses for three proposed area medical marijuana grow operations were approved on Friday, July 24, by the Missouri Department of Health and Social Services.
They include  Missouri Made Marijuana, LLC, 301 S. Outer Belt Road E., Grain Valley; Kings Garden Midwest, LLC, 3300 Pleasant Pl., Trenton; and ROI Labs of Atherton, LLC, 4610 N Main St., Independence. Two other St. Louis-area companies were also approved.
"Our team is working hard to verify that each licensee is in compliance with the constitutional standards for licensure and that each facility implements what they proposed in their application," says Lyndall Fraker, director of the DHSS Section for Medical Marijuana Regulation. "Our thorough verification process is in place so that we can maintain the kind of medical program that Missourians voted for — one that is safe and well-regulated."
This week, Carrollton-based Feelz Good Green Products, LLC was given the green light by the state to begin operations after passing inspections.
Duplicated license submissions for Grassroots OpCo MO, LLC, in Clinton were merged into License MAN000058. DHSS says a proposed facility can only utilize one license. Because the department merged redundant license requests, it was allow to issue five new licenses on Friday.
To monitor the continued progress of minimum standards reviews and commencement inspections, visit the Facility Licensing and Compliance data and reports webpage.