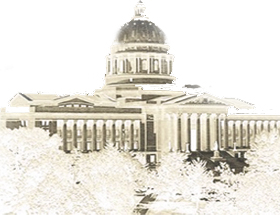 LIVINGSTON COUNTY, Mo. – Ethics reform is all the rage in Jefferson City, Mo. Click to hear KMZU's Mike Stone speak with State Representative Mike Lair, (R), 7th District.
As the first bills are passed in the Missouri Legislature on ethics reform this week, State Representative Mike Lair of the 7th District should be happy with the progress.
Representative Lair remembers when he took office that there were limits in place for campaign contributions. The limit was $325 for a state rep seat, $650 for senate and higher for a statewide campaign.
State Representative Lair also spoke with KMZU News recently about the different categories of ethics reform, including addressing what is known as the revolving door.
A bill approved this week, if passed, would make a legislator wait one year from the end of their elected term before becoming a special interest advocate.
Representative Lair is hoping to see meaningful reforms passed before the end of the session as term limits will force him to step down at the end of the year.