JEFFERSON CITY – According to a recent release, all Missouri high schools are invited to compete in the 2016 "It Only Takes One" campaign for an opportunity to win prizes for your school while educating young drivers about safe driving habits and safety belt use.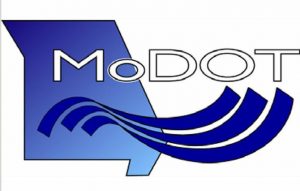 Sponsored by the Missouri Coalition for Roadway Safety, ACT Missouri, Midwest Trauma Society and Missouri College of Emergency Physicians, the statewide competition will run from October 1 to the end of the school year.
It's important that young drivers realize it only takes ONE text, ONE drink, ONE call, ONE reach, ONE distraction to cause ONE fatal moment but that ONE clicked seat belt could be the difference between life or death in a car crash.
"Seven out of ten young drivers and passengers, ages 15 to 19, killed in 2015 Missouri vehicle traffic crashes weren't buckled up," said Bill Whitfield, executive committee chair for the Missouri Coalition for Roadway Safety. "Through education, competition and fun, the 'It Only Takes One' campaign can make a difference with young Missourians and save lives."
Young drivers are over represented in crashes both nationwide and in Missouri. Although comprising only six percent of Missouri's licensed drivers 15-19 years of age, they were involved in nearly 15 percent of the 2015 fatal and serious injury crashes. Research indicates that driver distractions are the primary cause of fatal collisions.
In addition, one of the greatest risk factors faced by teens is the number of passengers in the vehicle. Studies have confirmed that with the presence of just one passenger, young drivers are twice as likely to be involved in a fatal crash. Also, results of a 2016 survey among Missouri young drivers indicate that 30 percent are not wearing safety belts.
The program consists of two surprise safety belt checks at each registered high school to measure student safety belt usage, and also includes creative educational campaigns that promote safe driving throughout the school year.  In addition, schools have the opportunity to submit a 30-second video spot aimed at encouraging their peers to buckle up and drive safe.
Schools with the best educational campaigns and public service announcement will be supported by the Missouri Coalition for Roadway Safety. The support will be used to further educate the students on the importance of safety belt use and safe driving habits.
Sign up your local high school to participate in the "It Only Takes One" competition online at www.saveMOlives.com/itonlytakesone before September 30th.
You can also follow SaveMOLives on Facebook, Twitter and Instagram, #saveMOlives and #ArriveAlive.