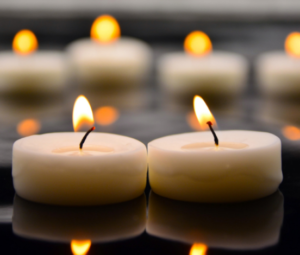 Stephen Roy Eppenauer, 61 of Aullville, Missouri died on Friday, May 24, 2019, at his daughter's home in Aullville.
Born Saturday, January 4, 1958 in Kansas City, Missouri, he was the son of Walter Eppenauer and the late Sonja (Geschwind) Eppenauer. He was the husband of the late Geanetta Eppenauer, marrying August 17, 1980. She preceded him in death, November 9, 2017.
He attended Morgan County High School in Versailles, Missouri and was a graduate of State Fair Community College, receiving a degree in accounting. He was a truck driver all his life, retiring in 2009.
He lived in Higginsville for over 30 years raising his family. Stephen had a passion for mechanics and enjoyed tinkering with cars. He loved spending time with his children and grandchildren. They were his life.
Surviving are his father, Walter Eppenauer of Las Cruces, NM;  two sons, Sean Eppenauer of Locust, NC and Matthew Eppenauer of Manchester, KY; one daughter Chandra Willis (Kiger) of Aullville; one brother, Randy Eppenauer (Cherlyn) of Versailles; two sisters, Cherrie Rivera (Joe) of Las Cruces, Kathy Ehlers (Randy) of Cole Camp, MO; five grandchildren, Landon Willis, Kainon Willis, Raegon Willis, Andrea Eppenauer, Austin Eppenauer; one great-grandchild, Aiden Eppenauer.
He was preceded in death by his mother, Sonja; wife Geanetta; one brother, Mike Eppenauer; one sister, Carrie Eppenauer.
A memorial service will be held at 2:00 PM on Wednesday, May 29, 2019 at the Hoefer Chapel with the Rev. Evelyn Elmore officiating. Inurnment will follow the service in the City Cemetery.
The family will receive friends from 1:00 PM to 2:00 PM prior to the service. Stephen loved his grandchildren and would want nothing less than the memorial contributions to be made to the family in honor of his grandchildren's college fund. Online condolences may be made to the family at www.hoeferfuneralhome.com