BUCHANAN COUNTY, Mo. – A Stewartsville resident was held overnight for drug allegations in Buchanan County.
According to the Missouri State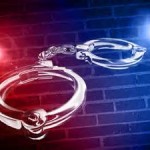 Highway Patrol, Dakota R. Kinzenbaw, 23, was placed on a 24 hour hold at the Buchanan County Law Enforcement Center after his arrest for alleged felony possession of a controlled substance with intent to deliver and misdemeanor unlawful use of drug paraphernalia.
The apprehension took place just after 6pm Friday night, November 27, 2015.