RANDOLPH COUNTY, Mo. – The Missouri Highway Patrol took an Excello resident into custody on a felony weapon violation Thursday morning in Randolph County.
According to the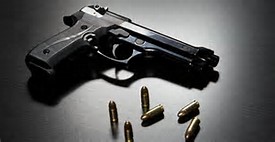 arrest report, Troy C. Brown, 25, was arrested just before 11:00 a.m. in the morning. The report accuses Brown of possession of a stolen firearm, possession of less than 10 grams of marijuana and unlawful possession of drug paraphernalia.
Formal charges have not yet been listed in court documents.