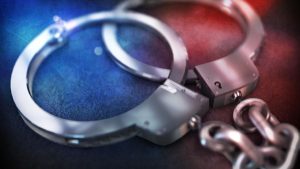 COLUMBIA, Mo – Two vehicles reported stolen from the Kansas City area made the trek to Boone County, where deputies recovered the vehicles and apprehended one suspect.
According to a news release from the Boone County Sheriff's Department, the drivers of a gray Honda fleeing through a cul-de-sac on St. Charles Road Sunday evening, ditched the car and fled on foot.  The driver of a Toyota was taken into custody after that vehicle lost control and crashed on Clark Lane in Columbia.
Jarrell D. Brown was arrested on charges of first degree tampering, resisting arrest, careless and imprudent driving, and operating without a license.
The occupants of the Honda were not located.