PRESS RELEASE: (MU Extension) COLUMBIA, MO – The University of Missouri Crop Management Conference offers 33 sessions and 19 speakers Dec. 17-18 at the Holiday Inn Executive Center in Columbia.
Organizer Kevin Bradley, University of Missouri Extension weed scientist, says land-grant specialists will talk on a variety of timely topics ranging from stress to new crops and diseases.
Keynote speaker Sean Brotherson of North Dakota State University Extension opens the event with "Hard Choices in the Heartland: Understanding and Responding to Rural Health Concerns."
In 2019, farmers faced stress from flood, rains, a short growing season, low commodity prices and trade tariffs. Brotherson offers strategies on how to spot and deal with farm-related stress.
MU Extension nutrient management specialist John Lory will update attendees on MU Certified Strip Trial Program results after its fourth year.
Agronomist Rusty Lee tells how strip grazing milo can save on winter feed costs.
MU Extension economist Scott Brown will give price outlooks based on trade, policy, diseases and weather. He also will talk about new sign-ups underway for the Agricultural Risk Coverage and Price Loss Coverage programs in the 2018 Farm Bill.
New topics this year include industrial hemp. MU Extension economist Ray Massey and Alan Freeman of the Missouri Department of Agriculture will talk about economic and regulatory aspects of growing industrial hemp in Missouri. MU Extension agronomist Greg Luce and Tom Keene of the University of Kentucky will offer advice for growing hemp in 2020.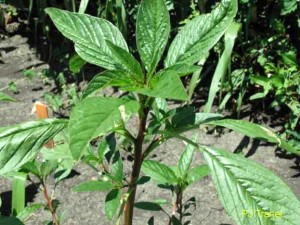 Bradley will share a 2019 survey of Missouri farmers, pesticide applicators and advisers on dicamba and Xtend soybean. The "report card" gives insight into satisfaction with new technology. In a separate session, Bradley will provide an update on all things new in weed management.
MU Extension agronomists Bill Wiebold and Kent Shannon share short- and long-term lessons on flood recovery. MU Extension nutrient management specialist Peter Scharf will show satellite images illustrating how 2019 weather affected nitrogen loss.
MU Extension climatologist Pat Guinan and systems administrator John Travlos will talk about extreme climate events in 2019 and how the Missouri Mesonet's 37 weather stations has captured data over the past 27 years.
MU Extension entomologist Kevin Rice gives updates on emerging pests in field crops. MU Extension plant pathologist Kaitlyn Bissonnette discusses research on how nematode-protectant seed treatments affect yield when managing soybean cyst nematode and sudden death syndrome.
Specialists from other land-grant universities also bring their expertise to the event.
Emerson Nafziger, University of Illinois, will talk on corn hybrids. He will show how high inputs do not always improve yields.
Agronomist Paul Tracy of the Soil Health Institute shares the science behind common soil health indicators. John Sawyer, an Iowa State University soil fertility specialist, will speak on how sulfur application changed during the past 15 years. University of Nebraska plant pathologist Tamra Jackson-Ziems gives updates on bacterial leaf streak.
Up to 13 Certified Crop Adviser credits are available.
Sessions start 8 a.m. Tuesday, Dec. 17, and end after 3:30 p.m. Dec. 18.
Details and agenda are at plantsciencesweb.missouri.edu/cmc.