CARROLL COUNTY, Mo. – Mother nature spins up an intense storm in the wake of local flood recovery efforts.
Missourians suffered broken tree branches,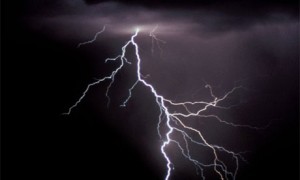 wide spread power outages and several fires related to lightning and high winds. Carroll County authorities responded to a report of a wall cloud in the Wakenda area around 10:30 p.m. last night. A transformer burned along Highway 5 in Cooper County. North Central Fire Protection called for mutual aid when a residence on C Highway was struck by lightning just after 1:20 a.m. this morning.
Expected rainfall could easily send flood water over recently opened highways.