WASHINGTON, D.C. — The United States Department of Agriculture (USDA) announced that the Ace the Waste! Food Waste Contest (Ace the Waste!) has been launched in an effort to reduce food waste across the United States.
The contest's goal is to encourage students in two age categories, 11 to 14 and 15 to 18 year old, to provide creative solutions to an issue that spans the entire country.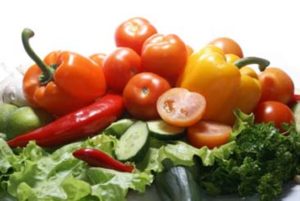 According to a press release Wednesday, roughly one third of food in U.S. households is wasted or lost. The result is food being the leading type of waste found in landfills.
Students may submit their ideas through an online application along with a 1 to 2 page proposal or 1 to 2 minute video. Representatives from the USDA, the Food and Drug Administration (FDA) and Environmental Protection Agency (EPA) will judge submissions and select a winner from each age category.
Applicants may select from four different topics for their proposals: preventing food waste, recovering wholesome, excess food to feed people, recycling food scraps to keep them out of landfills and raising awareness.
The deadline to submit a proposal is May 24. Winners from each category will recieve a certificate, be featured on the USDA's website and social media accounts and have the opportunity to meet with USDA leadership to discuss their projects.
For more information about the Ace the Waste! Food Waster Contest, visit the USDA's website.