JEFFERSON CITY, Mo.– This Thursday, the Missouri Capitol will be buzzing with hundreds of students and education supporters at the 2016 Missouri STEM Day, a celebration of the state's growing math and science efforts.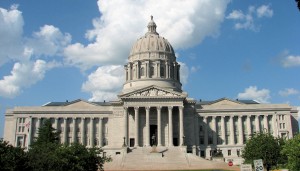 Education leaders will call for an even greater focus on preparing students for the high tech economy of the future.
Brian Crouse, executive director of the Missouri Mathematics and Science Coalition will kick off the event with opening remarks.
Students will engage in a Lego League Robotics Challenge, display science projects and research, and participate in hands-on technology displays provided by Boeing and AT&T.
The Missouri Chamber of Commerce and Industry is a strong supporter of science and math education in Missouri. Through the Missouri Chamber Education Foundation, the chamber engages businesses and education leaders statewide to help ensure Missouri's students are prepared to enter tomorrow's workforce.
"Missouri's STEM Day is one of the most enjoyable events that happen during the legislative session," said Daniel P. Mehan, Missouri Chamber president and CEO. "It showcases of some of our state's brightest students and it's a reminder of the importance of math and science education. We bring this to the capitol every year to help remind our policymakers about the amazing things happening in our classrooms. We want to ensure this work is not forgotten during the budget-making process."