As the way individuals communicate and interact socially is constantly evolving with development in technology and other methods, determining what makes a good neighbor is also changing, compared to previous definitions.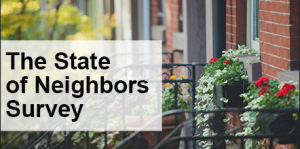 Click play below to listen to KMZU's Elizabeth Orosco speak with Harriette Cole, lifestyle and etiquette expert.
A recent study took an in-depth look at today's modern neighborhoods and what qualities qualify individuals as a good neighbor.
The study included all generational, economic, and cultural differences between different neighborhoods.
According to the survey, "Millennials may not know exactly how to connect; while Baby Boomers are generally most satisfied with relationships."
Below are highlights of the findings.
Millennials aren't connecting, but they want to:40 percent of Millennials wish they were more connected with neighbors, but are least likely to have had a face-to-face interaction in the last month (58 percent among millennials vs. 61 percent to 79 percent among older generations).
The neighborhood gathering is organized by a dedicated few:58 percent of neighbors says it's important for neighbors to socialize, but only 16 percent of men and 11 percent of women have ever organized a social event. And 42 percent of men/34 percent of women regularly get together for holidays/events with their neighbors.
Welcoming is important, but not happening:The majority (75 percent) of neighbors say it is important to welcome new neighbors, but only 41 percent say they were welcomed when they moved in. Only 46 percent actually welcomed someone new into the neighborhood.
Everyday helpfulness is valued, but not requested:Though indicated as a good neighbor trait, only 37 percent of respondents reported that they were more likely to ask a neighbor for help with a small project than a friend who does not live in their neighborhood. Although for those age 51 and older helping a neighbor in need is commonly defined as a good neighbor.
Culturally, the majority of African Americans polled say it is important for neighbors to come together and socialize. The poll also indicates the Hispanic community members are among the most likely to use social media when communicating or connecting with their neighbors.
The study also discusses the effect of technology on human interaction, and notes that while communication may take place via social media or text, the technology should lead you to a person-to-person, face-to-face engagement.
What can be done to bridge the neighbor gap? Cole says it all starts with simple actions like saying hello and finding common interests, and that this step takes effort.
"Open your eyes, look around, greet your neighbors, you are going to love it,"